I recently replaced all the light switches in my living room with Lutron Caseta smart switches. This allows me to create scenes (combinations of lights on or off) and control my lights via voice or an app.
Overall I'm very happy with the experience. Installing the Lutron switches was easy (same as normal switches), the Lutron app is great, and I can control everything via Alexa.
Why replace switches?
There are a lot of smart light bulbs out there. I decided to replace my switches instead for a few reasons:
I have a lot of bulbs, so replacing the bulbs would have been more expensive

Some of my bulbs don't have a smart bulb equivalent. Replacing the switch means it works with any light type

If you replace a bulb and not the switch, your switch will cut power to the bulb, breaking the system

If I move I can take the switches with me and use them anywhere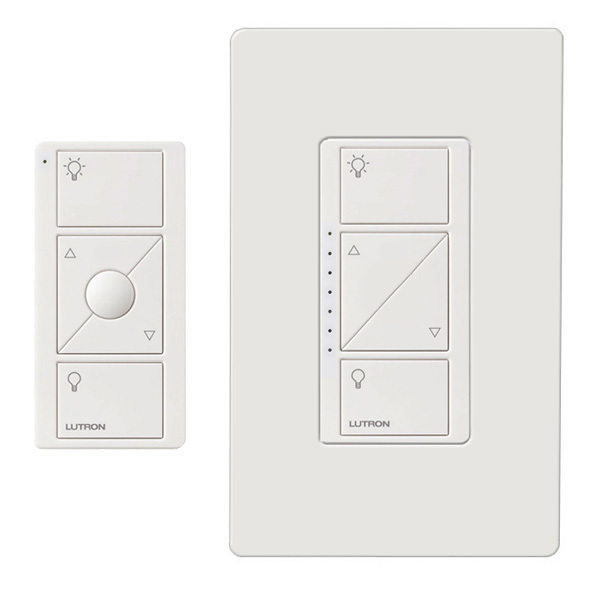 Why did I go with Lutron?
They work in all the applications I need (dimmable, non dimmable, 3 way, halogen, cfl, led)

They have great reviews. Everyone said they are very reliable

The hub is compatible with Alexa and HomeKit. While HomeKit isn't great today, I'm hoping it will be one day. I worry about Alexa listening to everything I say at home. When HomePod comes out, I might stop using Alexa
Here's the basic setup:
Plug the hub into your router and set it up via the app

Replace the switches. If you can do basic electrical work, you can replace them yourself. The only hard part was stuffing the new switch and wires into the electrical box because there isn't a lot of space

Add each switch in the app

Create scenes like "Movie" or "Cooking" and tell the app which lights you want on/off/dimmed, etc

Link your Lutron account with Alexa to control your lights via your Echo, and with HomeKit to control your lights via Siri
I can now control my lights in a bunch of different ways:
Talk to Alexa or Siri
Use the Lutron app or iOS widget (swipe right on your home screen for quick access)
Create a geo-fence in HomeKit and have my lights automatically turn on when I get home
Use Pico remotes to activate scenes or turn off all the lights. I have one at our front door and one on our coffee table
The biggest problem with all this home automation is that there are too many ways to do everything. Lutron, HomeKit, Alexa, and Harmony all want to be the control center, but each system has its faults. Here's a diagram I drew up of the various systems I have and what can talk to what:
But don't let this diagram scare you. The Lutron system is great. Configure everything in the Lutron app, and then control it via Alexa/Siri and you're good to go.
Questions? Post in the comments or Tweet at me.